The Bath
Centre Stage uses a recirculating bathing system to ensure that your dog is 100% clean.
We use Wildwash shampoos because this range is all natural, containing absolutely No Parabens, No Phthalates, No Phosphates, No Petrochemicals, No Sulphates and No PEGs.
We use Blueberry Facial shampoo on every dog's the face and gently comb the eye area to remove any debris which may have accumulated there.
Your dog is then rinsed with fresh water until it is squeaky clean.
The final rinse incorporates either a Nagayu Spa Treatment or a Dogzilian Microbubbles Treatment to get that ultra clean (at a bacterial level) finish that makes our service so superior and our finish so amazing.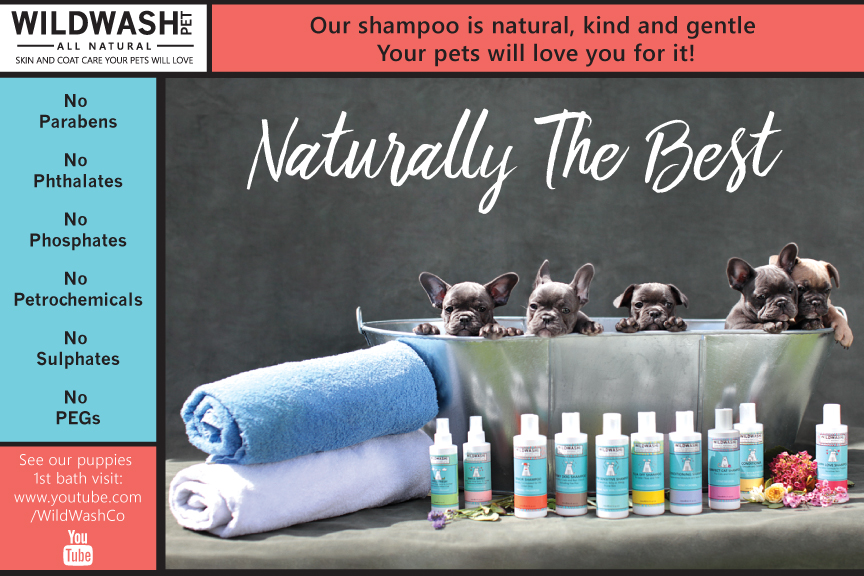 The Lavender Wraps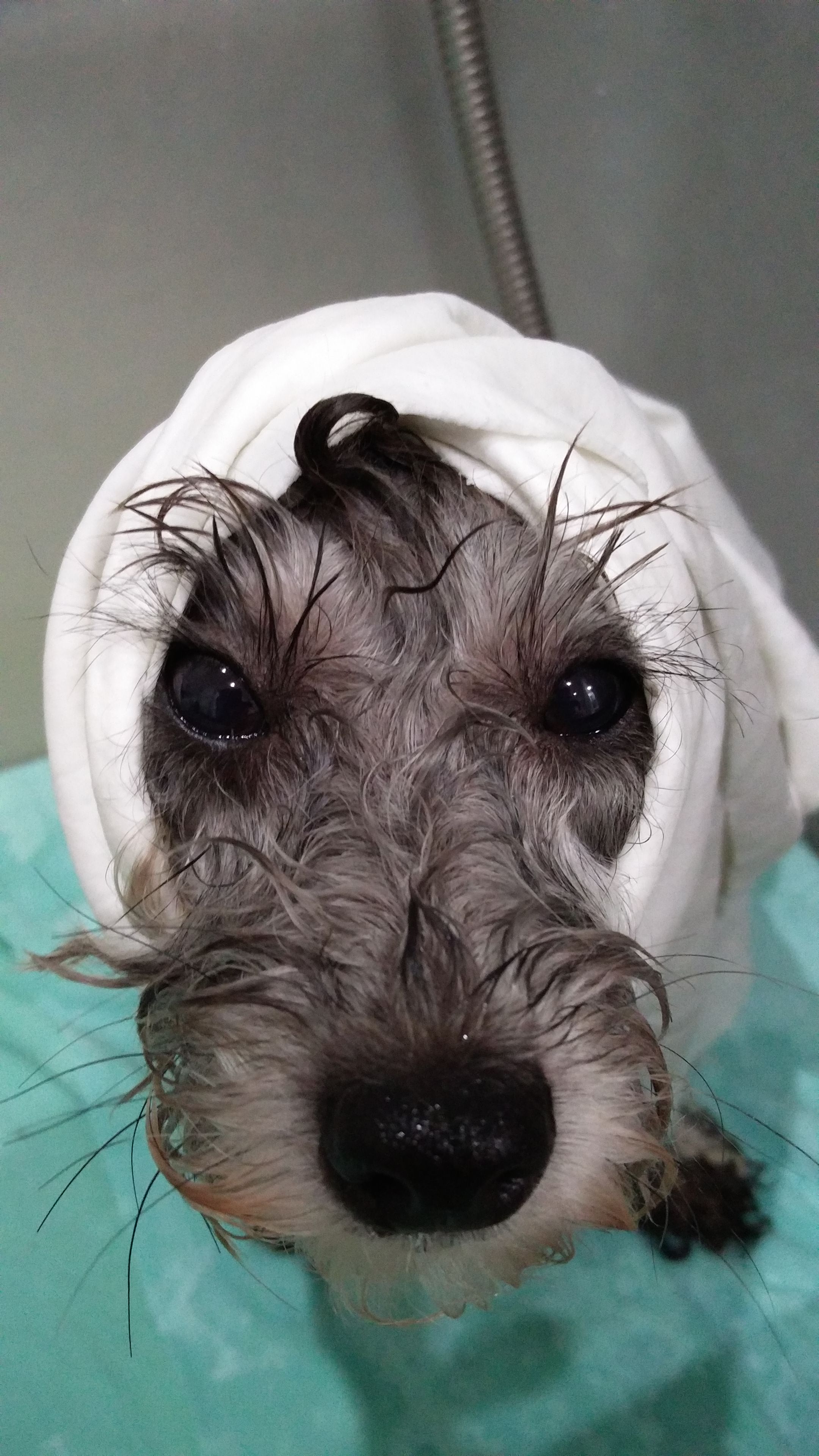 After the bathing process, each dog is gently enveloped in warm chamois wraps infused with Lavender Essential Oil.
Whilst this is deeply relaxing for both dog and bather, the wraps are working hard to absorb most of the water from the dog's coat.
Many dogs dislike the use of a high velocity dryer because it is so loud and this process either eliminates it entirely or reduces the time it takes to dry the dog substantially.
The Groom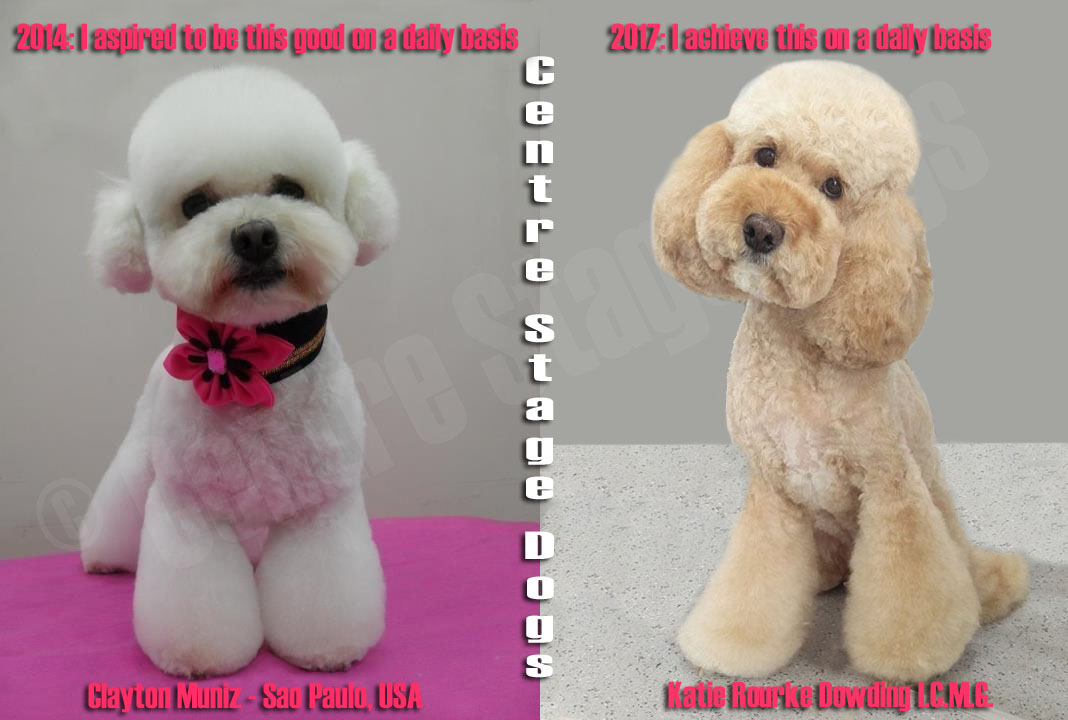 After the bath, wrap and teeth have been attended to, your dog will be groomed.
This could be anything from a thorough brush out and tidy to a full scissor trim. It is largely up to you, but will of course depend on the condition of your dog upon arrival.
A very high percentage of our clients dogs are designer crossbreeds and they look simply fantastic in full Asian Fusion (as above) or a modified version with less leg hair (especially in the winter).
We also do a great many Yorkies, Maltese, Miniature Schnauzers, Poodles and Bichons.
Our grooming experience takes a minimum of two hours. If you want fast and furious, this is not the salon for you.
The House Rules
No dog can go longer than 6 weeks in between grooms.
A matted dog will be humanely shaved off here (we do not rescue coats or dematt under any circumstances).
Our job is to make your dog look beautiful.
Your job is to maintain that at home. (Full training will be offered if you need it.)
Payment is by Cash or Card (all except Amex).
Regular clients can join our VIP Club and pay by Standing Order.
Dogs are groomed by appointment only.
New clients must be assessed before an appointment or a price will be given.
We are set up for small dogs only Height limit is 15" (at the wither) and weight limit is 10 Kg (22 lbs).