Glamorous
Asian Fusion, aka Asian Freestyle is a glamorous new style of dog grooming.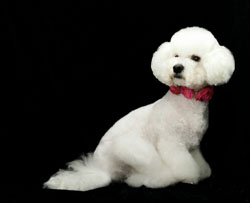 A tight, short body sets off dramatic flared legs and a cute round head
with a short chin really emphasises the eyes.
Ears can be long and silky or short, shaved and sassy, the choice is yours!
Practical
But this style is extremely practical too!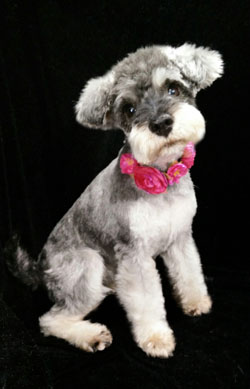 All the areas that owners really struggle with are now short and unmattable.
The neck, which now looks longer and more elegant, shows off those expensive blingy collars whilst the body can model any number of stylish coats, harnesses or outfits all without causing irritating tangles!
Hidden those fabulous flares are our own very special Cheat Feet, which are easy to clean after a muddy walk.
The owner is left with much less work to do to maintain their dog when its trimmed into this style.